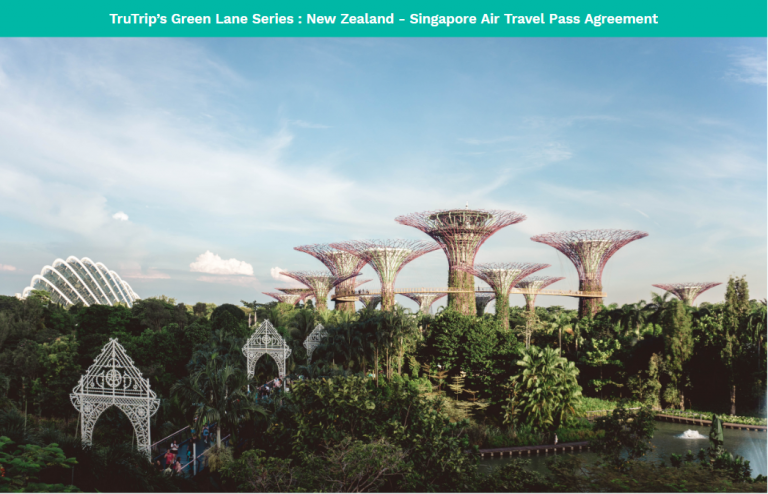 Singapore eases travel restrictions with New Zealand. However, New Zealand's borders are still closed to Singaporeans.
.
It's relatively easier to for travellers from New Zealand to enter Singapore under the Green Lane agreement. As entry is not restricted to essential or business purposes. And travellers do not require a sponsoring company.
Singapore's Transport Minister Ong Ye Kung mentioned on CNA this Green Lane is Singapore's initiative to help reopen aviation and resuscitate Changi Airport as well as Singapore Airlines.
Here is what you need to know about New Zealand and Singapore Green Lane and how it is different from the other Fast Lane agreement.
.
Can I travel from New Zealand to Singapore?
Only citizens and residents from New Zealand are allowed to apply for an Air Travel Pass (ATP). Click on the link or scan this QR code to apply.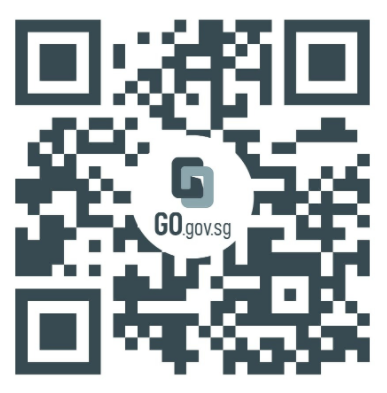 .
How to enter Singapore from New Zealand?
You can only enter by Air on a direct flight and can visit on a short-term basis. What this means is you need not travel for essential travel for business or official purposes. 
However, each traveller must apply individually for his/her own ATP, and each trip requires a new ATP.
You do not need to go through a 3rd party, be sponsored by a company or a government agency.
It's free to apply and there are no charges to apply for an ATP. It takes about 3 working days for an application to be processed. So remember to apply early!
We do advise to apply for your ATP pass between 7 to 30 calendar days prior to your intended date of entry to Singapore. Your ATP is valid for single entry into Singapore anytime from the visitor's intended date of entry and up to 7 calendar days after.
Meaning, if your approved ATP states that you are to enter Singapore on 1 September 2020, you have up to 8 September 2020 to enter should you need to make changes to your travel arrangements.
.
What do I need to do before leaving New Zealand?
Before leaving New Zealand, you must have remained in New Zealand 14 days prior to departure. Be in good health and have booked your hotel in Singapore to service your isolation period while waiting for your Covid-19 test results.
You must download the TraceTogether app and submit your health declarations electronically via the SG Arrival Card, no more than 3 days prior to your arrival in Singapore. 
You do not need to take a Covid-19 test prior to departing for Singapore, however you are encouraged to take one in New Zealand.
We do encourage that you register and pre-pay for the upon-arrival Covid-19 test at Changi Airport prior to leaving New Zealand too.
.
What to do when I arrive in Singapore?
Upon arriving at Changi Airport, you are required to take the Covid-19 test, and stay in isolation in your pre-booked hotel till you receive your test results. This is said to take up to 72 hours.
During this short commute, you must have pre-arranged, private transportation to take you to your hotel. You are not allowed to take any public transport for this commute. 
2 important contact tracing app you should download when in Singapore. They are TraceTogether as mentioned above and SafeEntry. Available on both Apple and Play Store.
During your stay, you are required to use this for check-ins and adhere to the safety health measure provided. These 2 apps must remain installed and data retained for at least 14 days after returning from Singapore too.
In the unfortunate event that you test positive for the virus, you are responsible for your medical treatment and expenses in Singapore. 
.
What happens when I travel back to New Zealand from Singapore?
When you travel back, be prepared to be tested and quarantined. You will be subjected to a medical screening and quarantine for 14 days at a quarantine facility or a managed isolation facility.
Transportation to these facilities will be provided, however upon completion of your quarantine, you are required to find your own transport home.
If tested positive for Covid-19 upon your return from Singapore, you must declare your condition and upload data on the TraceTogether app. 
Other useful information for New Zealand – Singapore Green Lane
Children aged 12 years old or younger in that calendar year are not required to undergo a Covid-19 test at the airport upon arrival in Singapore.
You may refer to the Singapore Hotel Association (SHA) website for a list of hotels currently accepting visitors travelling to Singapore under the Green Lane or Air Travel Pass. The list is non-exhaustive.
Visitors who are visa-required passport holders must separately obtain a visa for entry into Singapore. Such visitors can apply for their visa two working days after receiving their ATP approval letter.
.
---
Looking for business travel solutions?
Contact us to find out more or sign up to TruTrip's limited time only Builder's Programme.
How to know if your business is ready for travel?
Get ready for business travel here.